Profile

Free Account
Created on 2010-09-19 20:53:07 (#640846), last updated 2017-04-06 (23 weeks ago)
373 comments received, 84 comments posted
761 Journal Entries, 195 Tags, 0 Memories, 15 Icons

About
| | |
| --- | --- |
| Name: | purplekitte |
| Birthdate: | 1989 |
| | |
| | |

Mini Bio
Class is on now, but blah. I go to class, go to work, write (usually during class), do homework, go to clubs, hang out with friends (I know people? go figure), watch anime and old TV shows on my computer, read, play video games (all three of them I bother with right now?).
I like anime and science fiction/fantasy books.
I apologize for anyone whose icon I've stolen. I'm just klepto about these things and then a year later I look at it and realize I don't have a chance of ever finding and crediting the original person, so if you see me using your icon, tell me and I'll happily credit or stop using it or whatever you want.
Ugg, too lazy to make this any longer. Read my fanfic. Mostly Bleach and Sailor Moon. Some Final Fantasy VII, Naruto, D.Gray-man, and Heroes. One or two FMA, Le Chevalier d'Eon, Buffy, Hayate no Gotoku, Star Wars, Vampires: The Masquerade, and Doctor Who. See my memories for a list. Also: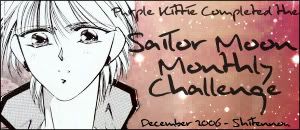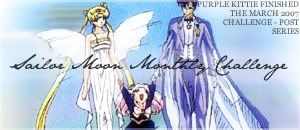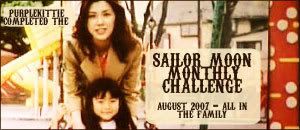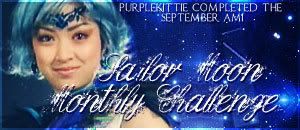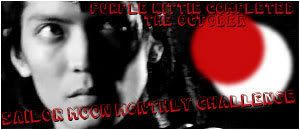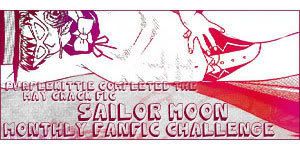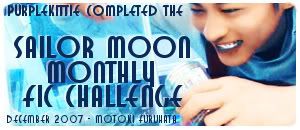 Connect
aaron allston
,
aizen
,
amatsuki
,
america/japan
,
anime
,
animorphs
,
anti-censorship
,
biology
,
bleach
,
blood+
,
bokurano
,
books
,
buffy
,
buffy the vampire slayer
,
card captor sakura
,
cardcaptor sakura
,
charles stross
,
chrno crusade
,
clamp
,
code geass
,
constitutional rights
, coyote ragtime show,
crack pairings
,
d.gray-man
,
death note
,
demon diary
,
dennou coil
,
descendants of darkness
,
diane duane
,
digimon
, digital knight,
doctor who
, dogs of the military,
drabbles
,
ender's game
,
ergo proxy
,
escaflowne
,
fandom
,
fanfiction
,
fantasy
,
ff7
,
ffvii
,
final fantasy
,
final fantasy vii
,
firefly
,
fma
,
free internet
,
freedom of press
,
freedom of speech
,
fruits basket
,
fullmetal alchemist
,
furuba
,
gakuen heaven
,
ghost in the shell
,
gintama
,
gokusen
,
good omens
,
gravitation
,
hagane no renkinjutsushi
,
harry potter
,
heroes
,
heroic age
,
higurashi
,
howl's moving castle
,
jagged fel
,
jaina solo
,
japan
,
japanese
,
jigoku shoujo
,
kingdom hearts
,
kuroshitsuji
,
le chevalier d'eon
,
library war
,
mahou shoujo madoka magica
,
manga
, marketplace of ideas,
mary russell
,
medicine
,
megaman
,
melancholy of suzumiya haruhi
,
mistborn
,
moyashimon
, mu epsilon kappa,
nanao
,
naruto
,
natsume yuujinchou
,
neon genesis evangelion
,
numb3rs
,
ocean's eleven
,
one piece
,
ouran
,
ouran high host club
,
paradise kiss
,
perfect girl evolution
,
pirates of the caribbean
,
pokemon
,
pokémon
,
power rangers
,
princess tutu
,
puella magi madoka magica
,
reading
,
renji
,
research
,
rukia
, ryoko's case files,
sailor moon
,
sailor pluto
,
sayonara zetsubo sensei
,
scrapped princess
,
serenity
,
setsuna
,
silmarillion
,
spirited away
,
star driver
,
star trek
,
star wars
,
static shock
,
succession
,
suzumiya haruhi no yuutsu
,
tales of the abyss
,
tatsuki
,
the wallflower
,
tiger and bunny
,
tin man
,
tokyo babylon
,
tolkien
,
tsubasa
,
tsubasa reservoir chronicle
,
ultimecia
,
warhammer 40000
,
warhammer 40k
,
world destruction
,
writing
,
xxxholic
,
yami no matsuei
,
youkai world reclamation
,
yuna

People
[View Entries]

Communities
[View entries]

Member Of (3):

Subscriptions (7):

Administrator Of (0)

Feeds
[View Entries]

Subscriptions (0)

Linking
To link to this user, copy this code:
On Dreamwidth:
Elsewhere: